Buga Discipleship Centre
The progress of the ministry has been quite outstanding. There are three emphases of the whole "Buga Discipleship Centre" (Buga is the Kachin reference to "Local Church").
Ministry to Drug Addicts -- a one-year program for detoxification of the addict and instruction in the Bible and learning a skill that they can use to support themselves after they leave the farm. They currently have about 15 recovering addicts on the farm and have ministered to over 120 in the last few years.
Ministry to Youth -- a retreat for youth (3 weeks or 6 weeks) to help them get grounded in the Word before they become addicts as kind of a preventative effort. They have about 500 youth each summer that come to the farm at various times.
School of Mission -- and effort to further train men & women who have been reaching out to the tribes along the Myanmar-China border. The idea is to equip many to help start churches among the tribes that have historically made their living from opium in Myanmar & China. Those churches will become like a "beachhead" for evangelistic efforts among those tribes and hopefully reduce the trafficking of opium in that area by changing the hearts of the people.
The contributions SCF have been earmarked primarily for the ministry to the recovering drug addicts.
Bangladesh-Shundar Pukur Faith Chapel
Church Facts:
Country - Bangladesh
State - Dinajpur
Area Population - 20,000
Nearest large City - Dinajpur
Congregation Established - 2006
Pastor - Dilip Roy
Current Membership - 68
Current Attendance - 40
In Partnership with International Cooperating Ministries (ICM)
Church Built in 2009
Cambodia-KraSung Church
Church Facts:
Country - Cambodia
State - Kompong Thom
Area Population - 52,840
Nearest Large City - Kompong Thom
Congregation Established - 2005
Pastor - Met Ran
Current Membership - 119
Current Attendance - 93
In Partnership with International Cooperating Ministries (ICM)
Church Built in 2013
Colombia-20 de Julio Church
Church Facts:
Country - Colombia
State - Antioquia Colombia
Area Population - 2,300
Nearest Large City - Bagre
Congregation Established - 2004
Pastor - Andres Novaoa
Current Membership - 150
Current Attendance - 150
In Partnership with International Cooperating Ministries (ICM)
Chruch Built in 2013
Colombia-Aposento Alto Church
Church Facts:
Country - Colombia
State - Cauca
Area Population - 1.100
Nearest Large City - Popayan
Congregation Established - 1987
Pastors - Anselmo Fernandez & Enuar Tumifia
Current membership - 190
Current Attendance - 190
In Partnership with International Cooperating Ministries (ICM)
Church Built in 2013
Colombia-Garzon Church
Church Facts:
Country - Colombia
State - Huila
Community - LaEsperanza
Language - Spanish
Area Population - 1,700
Nearest Large City - Neiva
Congregation Established - 2000
Pastor - Henoch Pineros Cantor
Current Membership - 71
In Partnership with International Cooperating Ministries (ICM)
Church Built in 2013
Congo-Mboukoulou
Church Facts:
Country - Congo
State - Loufakou
Area Population - 3,000
Nearest large City - Bolo
Congregation Established - 1999
Pastor - Bienvenu Mouanda
Current Membership - 145
Current Attendance - 125
In Partnership with International Cooperating Ministries (ICM)
Church Built in 2009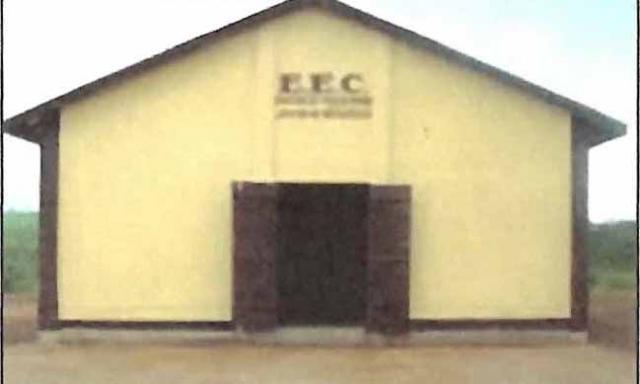 Congo DR-Munkamba Church
Congo-Passi Passi
Church Facts:
Country - Congo
State - Niari
Area Population - 8,000
Nearest large City - Dolisie
Congregation Established - 2006
Pastor - Mbama Appolin
Current Membership - 60
Current Attendance - 140
In Partnership with International Cooperating Ministries (ICM)
Church Built in 2009
Ghana-Sasieme Church
Church Facts:
Country - Ghana
State - Volta Region/Ketu North
Community - Sasieme
Area Population - 2,200
Nearest Large City - Abor
Language Spoken - Ewe
Date Congregation Founded 2006
Pastor - Kenneth De Souza
Current Membership - 170
Current Attendance - 180
In Partnership with International Cooperating Ministries (ICM)
Church Built in 2013
Honduras-El Porvenir Sonadera Colon Church
Church Facts:
Country - Honduras
State - Ciudad de Sonaguera
Language - Spanish
Area Poplulation - N/A
Nearest Large City - Tococ
Congregation Established - 2005
Pastor - Aidn Herrera
Current Membershp - 95
In Partnership with International Cooperating Ministries (ICM)
Church Built in 2013
Honduras-Flores de Lean Church
Church Facts:
Country - Honduras
State - Departamento de Atlantida
Community - Flores de lean
Language - Espanol
Area Population - 10,000
Nearest Large City - Tela, Atlantida
Congregation Established - 1991
Pastor - Antonio Castro
Current Membersip - 105
In Partnership with International Cooperating Ministries (ICM)
Church Built in 2013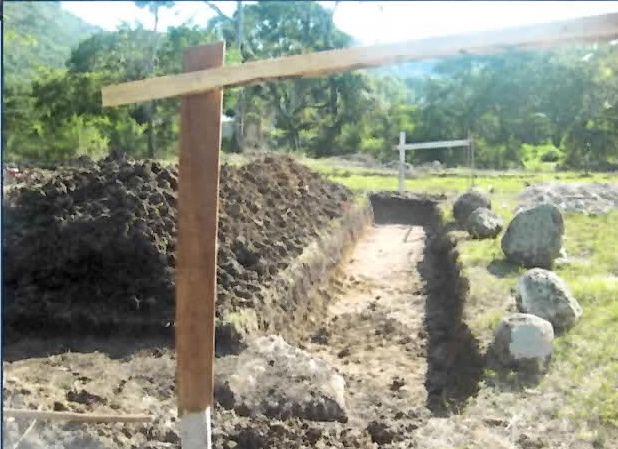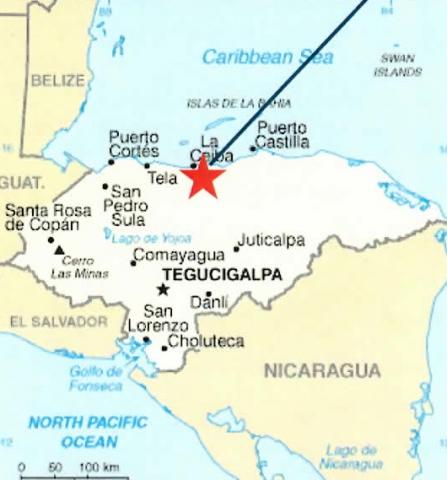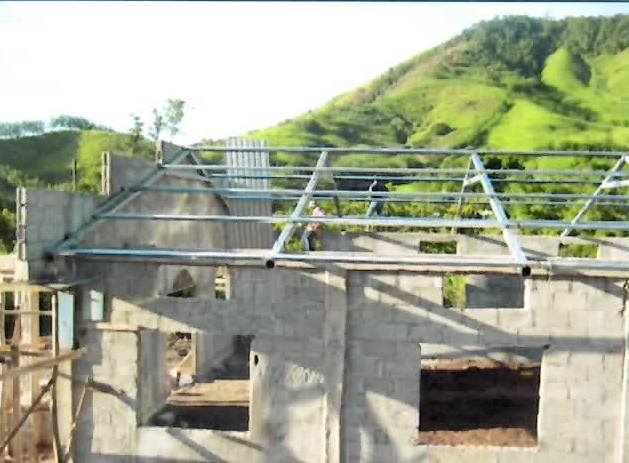 India-Bhramasing Church
Church Facts:
Country - India
State - Orissa
Area Population - 169
Nearest Large City - Berhampur
Congregation Established - 2007
Pastor - John Gomango
Current Membership - 68
Current Attendance - 68
In Partnership with International Cooperating Ministries (ICM)
Church Built in 2013
India-Chirgaon Church
Church Facts:
Country - India
Pastor - Padam Chamd
Membership - 510
In Partnership with International Cooperating Ministries (ICM)
India-Durugada Poda Church
Church Facts:
Country - India
State - Orissa
Community - Poraja
Language - Oriya
Area Population - 180,000
Nearest Largest City - Vishakhapatnam
Congregation Established - 2003
Pastor - B. Gyan Kumar
Current Membership - 140
In Partnership with International Cooperating Ministries (ICM)
Church Built in 2013
India-Gasari Church
India-Jagdisphur Church
Church Facts:
Country - India
State - Uttar Pradesh
Area Population - 3,000
Nearest large City - Kampur
Congregation Established - 2006
Pastor - Sanjay Mishra
Current Membership - 170
Current Attendance - 125
In Partnership with International Cooperating Ministries (ICM)
Church Built in 2009
India-Jammadugura Church
Church Facts:
Country - India
State - Srikakulam
Community - Saura Tribal
Language - Saura
Area Population - 300
Nearest Largest City - Srikakulam
Congregation Established - 1995
Pastor - S. Sulomo
Current Membership - 140
In Partnership with International Cooperating Ministries (ICM)
Church Built in 2013
India-Kongo Church
Church Facts:
Country - India
State - Odisha
Community - Harijan
Area Poplulation - 3,500
Nearest Large City - Koraput
Language - Odiya
Years Awaiting a Place of Worship - 17
Pastor - Pradeep Hial
Current Membership - 150
In Partnership with International Cooperating Ministries (ICM)
Church Built in 2013
India-New Holy Life Church
Church Facts:
Country - India
State - Punjab
Community - Sikhs and Hindus
Language - Punjabi
Area Population - 11,600
Nearest Large City - Patiala
Congregation Established - July 15, 2009
Pastor - Harish Singh
Current Membership - 128
In Partnership with International Cooperating Ministries (ICM)
Church Built in 2013
Madagascar-Antanimarina Church
Church Facts:
Country - Madagascar
State - Itasy
Language - Malagasy
Area Population - N/A
Nearest Large City - Itasy
Congregation Established - May 23, 2005
Pastor - Ravkotondrainibe Ravo Elyse
Current Membership - 172
In Partnership with International Cooperating Ministries (ICM)
Church Built in 2013
Pakistan-Clairkot Church
Church Facts:
Country - Pakistan
State - Sialkot
Area Population - 3,000
Nearest large City - Daska
Congregation Established - 2005
Pastor - Samuel Masih
Current Membership - 150
Current Attendance - 126
In Partnership with International Cooperating Ministries (ICM)
Church Built in 2009
Peru-Jesucristo de Condado
Church Facts:
Country - Peru
State - Junin
Area Population - 3,000
Nearest large City - Pichanaki
Congregation Established - 1996
Pastor - Jose Buendia Ramirez
Current Membership - 167
Current Attendance - 100
In Partnership with International Cooperating Ministries (ICM)
Church Built in 2009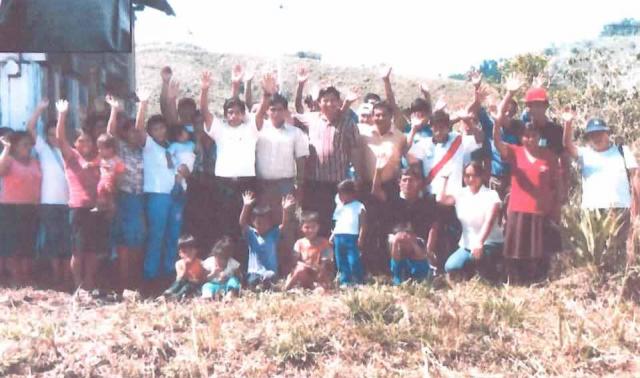 Peru-Misionera de San Fernando Church
Church Facts:
In Partnership with International Cooperating Ministries (ICM)
Church Built in 2012
Ukraine-Kleshkovzy Hope Center
Church Facts:
Country - Ukraine
Pastor - Anatoliy Pocarinyuk
Membership - 30
In Partnership with International Cooperating Ministries (ICM)
Church Built in 2012
Vietnam-Dien Binh Chapel
Church Facts:
Country - Vietnam
Province - Kontum
Area Population - 31,000
Nearest large City - Kontum
Congregation Established - 2000
Pastor - Khac Xuan Nguyen
Current Membership - 75
Current Attendance - 140
In Partnership with International Cooperating Ministries (ICM)
Church Built in 2009